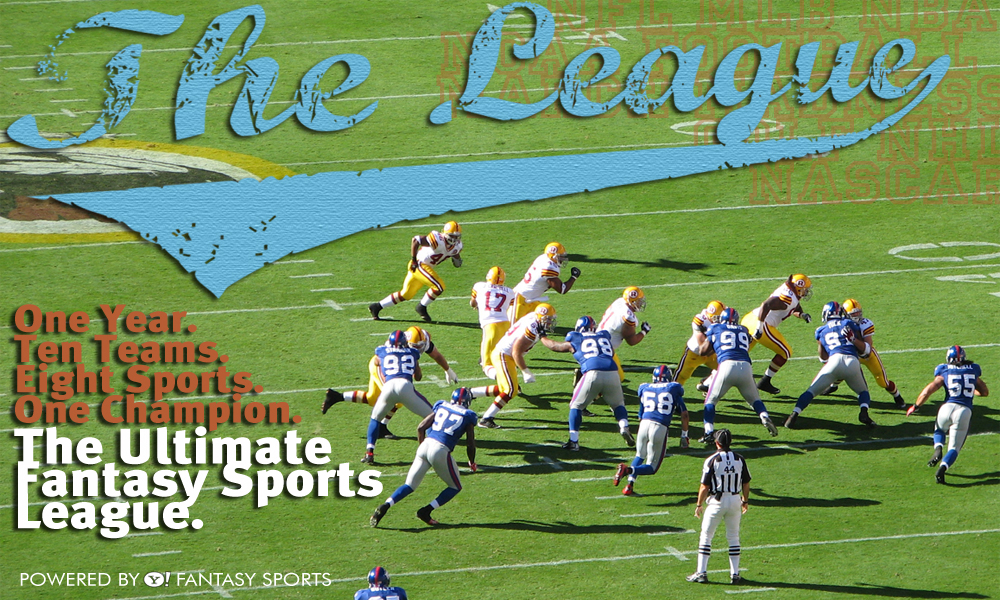 It's finally arrived.
Eight sports: Fantasy Football. Baseball. Basketball. Hockey. NASCAR. Golf. NCAA Football Pickem. March Madness.
Ten players: Tom, Emily, Jeff, Ellis, Brad, Kevin, Chris, Leon, Andy (the pro), and me.
One league: The Ultimate Fantasy Sports League.
Yeah, we know.  It's crazy.  But we're doing it.
Because this is America. And we can.