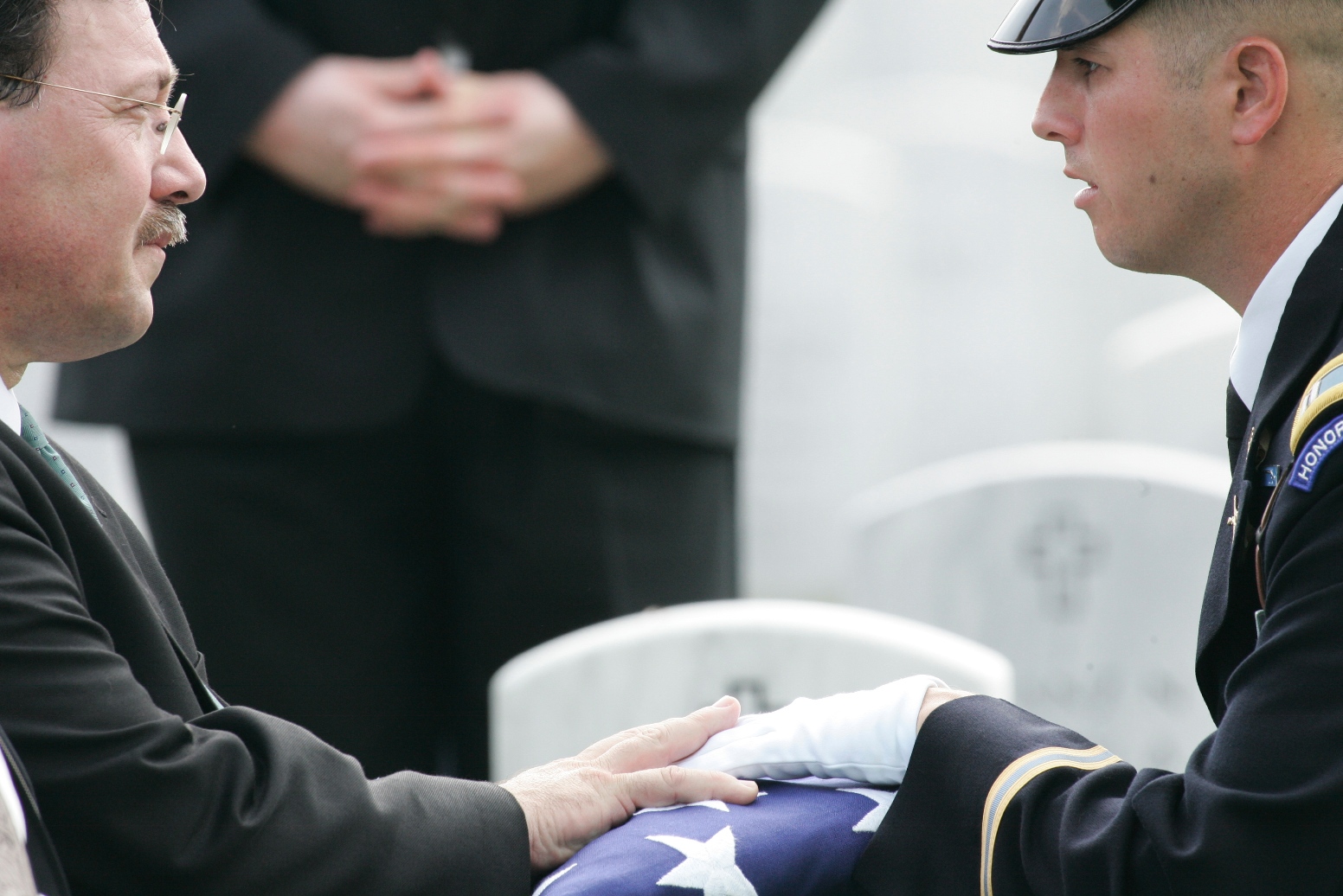 A little more than a month ago, my grandfathers – both of them – passed away. One passing was expected, but the other was not. They were both men blessed with long life and loving families. They were both proud to be Americans, serving their country in different ways during their lifetimes, at home and abroad.
John Domenech, my father's dad, was a highly decorated military veteran, serving thirty years in the U.S. Army and retiring at the rank of colonel. Born in San Juan in 1923, he spent most of his military career defending freedom and democracy in Korea and Vietnam, earning numerous commendations – including the Bronze Star, the Meritorious Service Medal (twice), the Army Commendation Medal (six times), and the Combat Infantryman Badge.
We will bury him, with full military honors, at Arlington National Cemetery. We have to wait our turn — so many of these older veterans are saying their last goodbyes now, so there's a long line.
When an older family member dies, it seems like you always find out a story or two you didn't know before — a family secret, a piece of gossip, a whisper that the old folks finally pass along to the younger ones. Coming from an old Puerto Rican family with multitudinous cousins, there are plenty of stories to tell. For my grandfather, one particular story we found out about serves a perfect indication of the kind of man he was, and the kind of attitude he had toward this country…and what's more, an indication of how the times have changed.
It turns out that my grandfather changed his name when he was a young man, from the Puerto Rican Juan to the Americanized John.
All the times he insisted that people speak English, that they hoist the American flag higher than every other, that he expressed his disgust with La Raza and similar organizations — knowing this, it all came into focus. This wasn't a change made out of a desire to get ahead in the service, live in comfort on the mainland, or deny his ethnic background. It was a change he made because he wanted to make clear that his pride as a Puerto Rican would always come second to the pride he felt as an American, a citizen and servant of the greatest nation in the world.
He was a patriot, first and always, and he knew what that meant. Such is the legacy he passed on to his family, and we will do our level best to heed it.
(Originally posted by Ben on July 5, 2006)